TOTEM un décor symphonique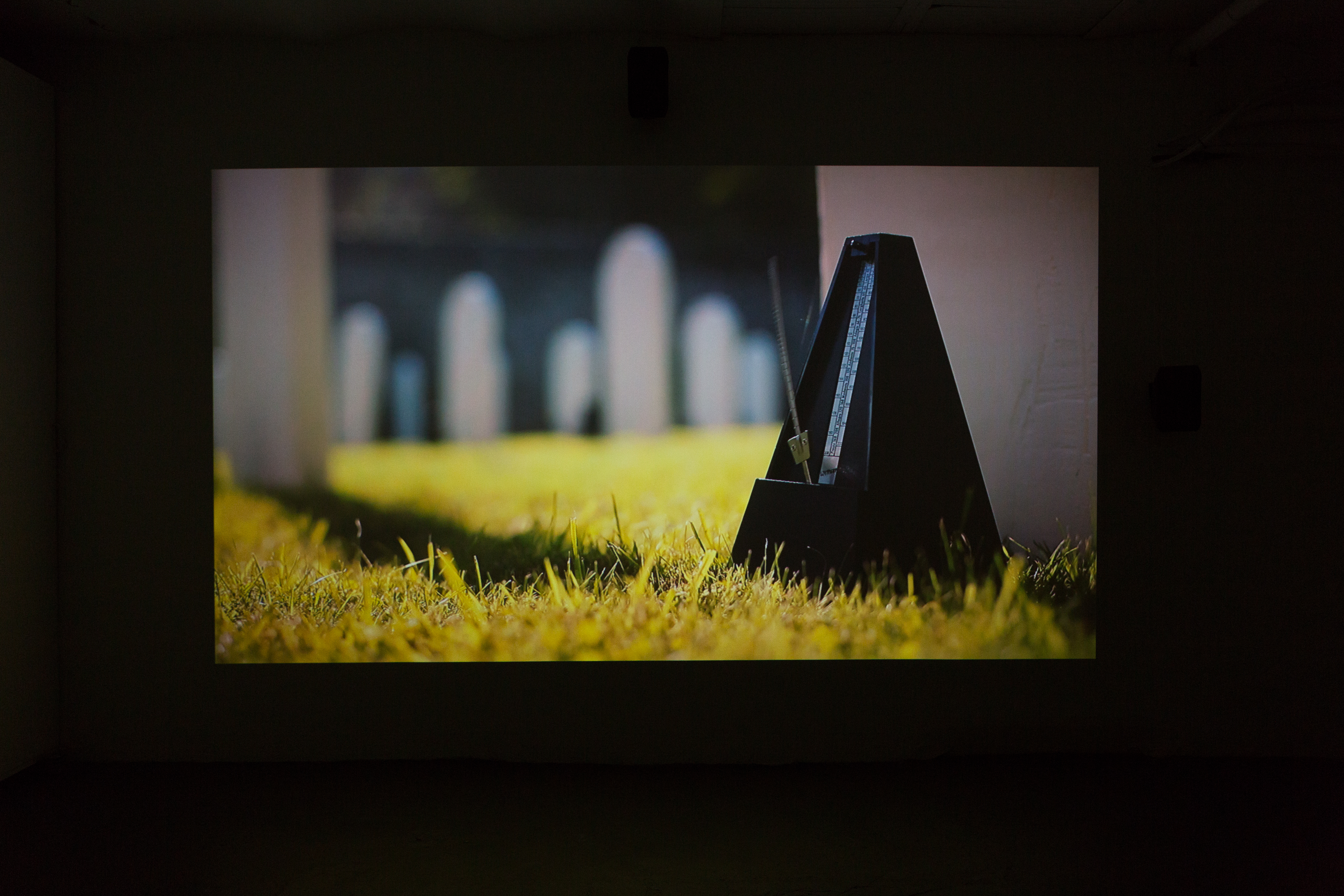 TOTEM un décor symphonique
Nicolas Fenouillat, 2016
Vidéo 8 minutes 40 en boucle
3 exemplaires + 2 épreuves d'artiste
Une vue en plongé dans un cimetière mystérieux.
Un étrange non lieu, hors du temps et de la géographie
– Sans épitaphes, ni signes religieux –
Devant chacune des tombes, Nicolas Fenouillat a placé un métronome en action.
Il fait ainsi exister simultanément la totalité des 100 tempos d'une oeuvre musicale.
Cela produit un son étonnant, hypnotique et discordant à la fois, comme un hommage érudit au « Poème Symphonique pour 100 Métronomes » de Ligeti.
Nicolas Fenouillat a construit Totem comme un décor symphonique pour marquer toutes les vitesses d'exécution possibles d'une action qui appartient au spectateur.
……….
TOTEM a symphonic set
A bird's eye view over a mysterious cemetery.
A strange non-place, outside of time and geography
-no eptaphs nor religious signs-
In front of each grave, Nicolas Fenouillat placed a moving metronome in order to illustrate the 100 different tempos of a musical piece. The sound is particular, hypnotic and discordant at the same time, like a hommage to Ligeti's « symphonic poem for 100 metronomes ».
Nicolas Fenouillat built Totem like a symphonic set to show all the possible velocity of an action that belongs to the spectator.